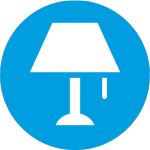 Yost is the free innovative South Tyrolean service dedicated to young people and university students looking for accommodation. Through a simple and intuitive web portal, Yost brings together the demand and supply of housing in the province of Bolzano, satisfying the needs of hundreds of students seeking an apartment or a room in our capital each year.
A project of

MUA, Movimento Universitario Altoatesino, is an association that provides assistance to students through pre-orientation services, counselling and provision of training courses.
Mission and Values
We offer counselling and information services to the entire student population to help them make informed decision about their future.
We organize educational and cultural events with the aim to promote the personal and professional growth of young adults.
We actively collaborate with schools, universities and public and private institutions to promote the integration and valorisation of young people into the social fabric.
Thanks to many years of experience we offer targeted solutions through innovative services, ensure the quality of service and enhance aspects of customer satisfaction.